Our client was not happy with the performance of their existing picture lights but didn't want to throw them away. We offered them an upgrade option to the latest LED technology with our Picture Perfect LED Upgrade Kits allowing them to improve the canvas coverage, reduce your running costs and remove any damaging UV, heat & over illumination at the top of the paintings.

Portrait Details
30" (H) x 25" (W) with a 5" frame

Existing Picture Light
8" head with short arm using a 284mm S15 60W tube lamp

Issue
Over lit at the top with no light on the lower section of the painting. Damaging heat and UV generated at the top of the painting. Lamp replacements frequent & costly. Electricity costs high.

Solution
Removal of the existing lamp & holder to fit our Picture Perfect LED Upgrade Kit.

By fitting our easy to install Picture Perfect LED Upgrade Kit into the existing picture light they were able to gain the following benefits:
· Improved canvas coverage using lensed LEDs
· High CRI warm white lighting to bring out the rich colours & definition across the canvas
· Reduced Energy Consumption (93.3% reduction)
· Removal of damaging heat and UV
· No ongoing lamp changes required for at least the next 10 years

If this would be helpful to you, please let me know. I would be pleased to review your existing lighting and show you how we can transform the lighting of your art collection too. These kits are available in various outputs, lengths & LED numbers to gain the best coverage on the canvas from the existing picture light dimensions that you have.
LED Upgrade Kit Solutions are available to fit in to the following standard picture light sizes:
4" 8" 14" 20" 26" & 32"
Bespoke sizes are also available upon request.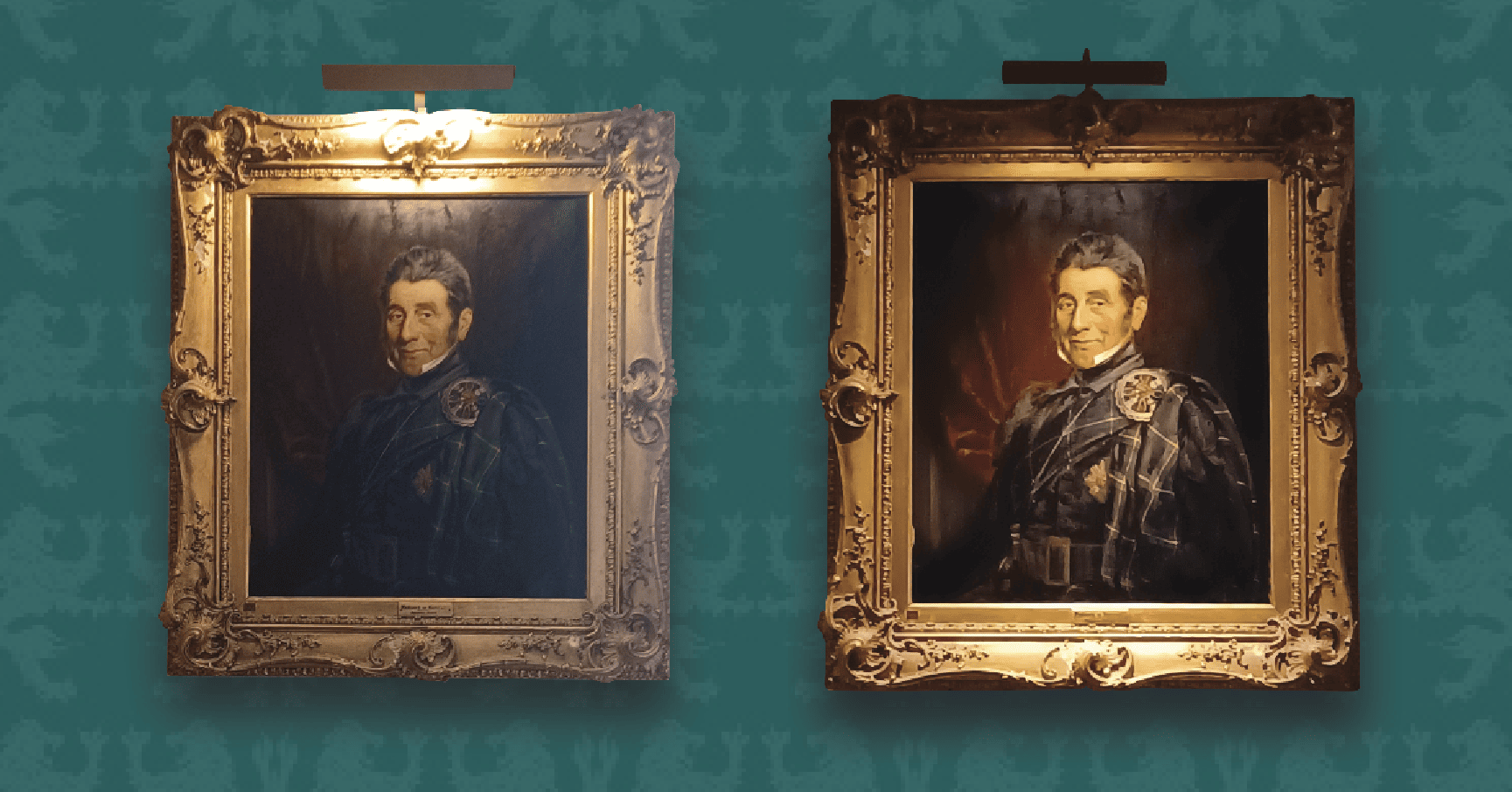 Before and after